Regular price
$ 33.99 USD
Regular price
$ 36.99 USD
Sale price
$ 33.99 USD
Unit price
per
Sale
Sold out
Calculated at Checkout
Experience the power of Premium Organic Coco Coir Cubes - specially formulated to make your plants happy and healthy! Packed with nutrients to promote vigorous growth, stronger roots, and larger flowers/fruits, these cubes feed plants for up to 6 months.
Upon hydration, our Premium Organic Coco Coir Cube expands to a 2.5 cubic feet or an area of 30 square feet (depth of 1 inch) or a whole wheelbarrow. Alternatively, this cube can accommodate up to 4 twelve-inch containers.
Great for seed starting, microgreens, house plants, flowers, herbs, cactus and more, these cubes are pre-mixed and ready to use - just add water and watch them expand up to 5x. Save yourself water, fertilizer, and seed and help your plants thrive!
Ingredients

Coco coir, worm castings, mycorrhizae, kelp, and humus.
Instructions

1. Place the cube in a wheelbarrow and slowly add 4-5 gallons of water.

2. While the cube is expanding, remove loose soil and rotate the cube in the water to expand more.

3. After the cube is completely expanded, mix well.

4. Plant and fertilize as needed with more Wonder Soil.
Share
View full details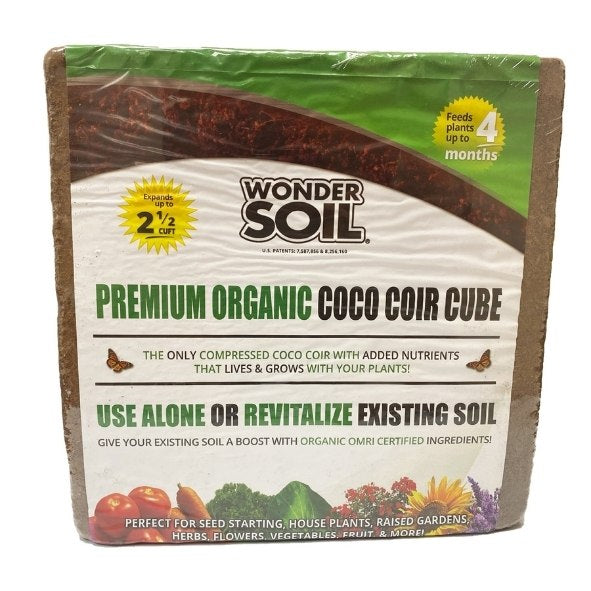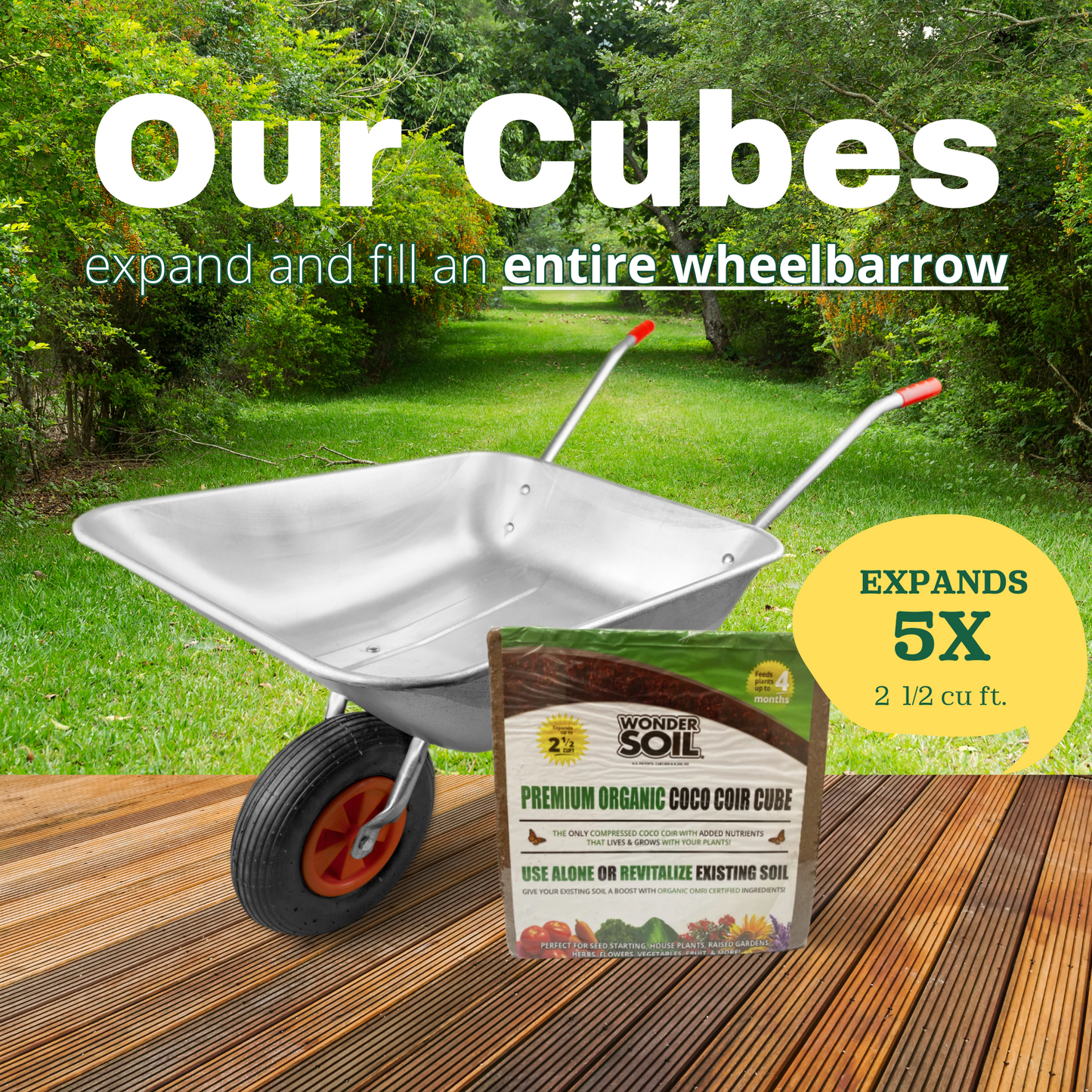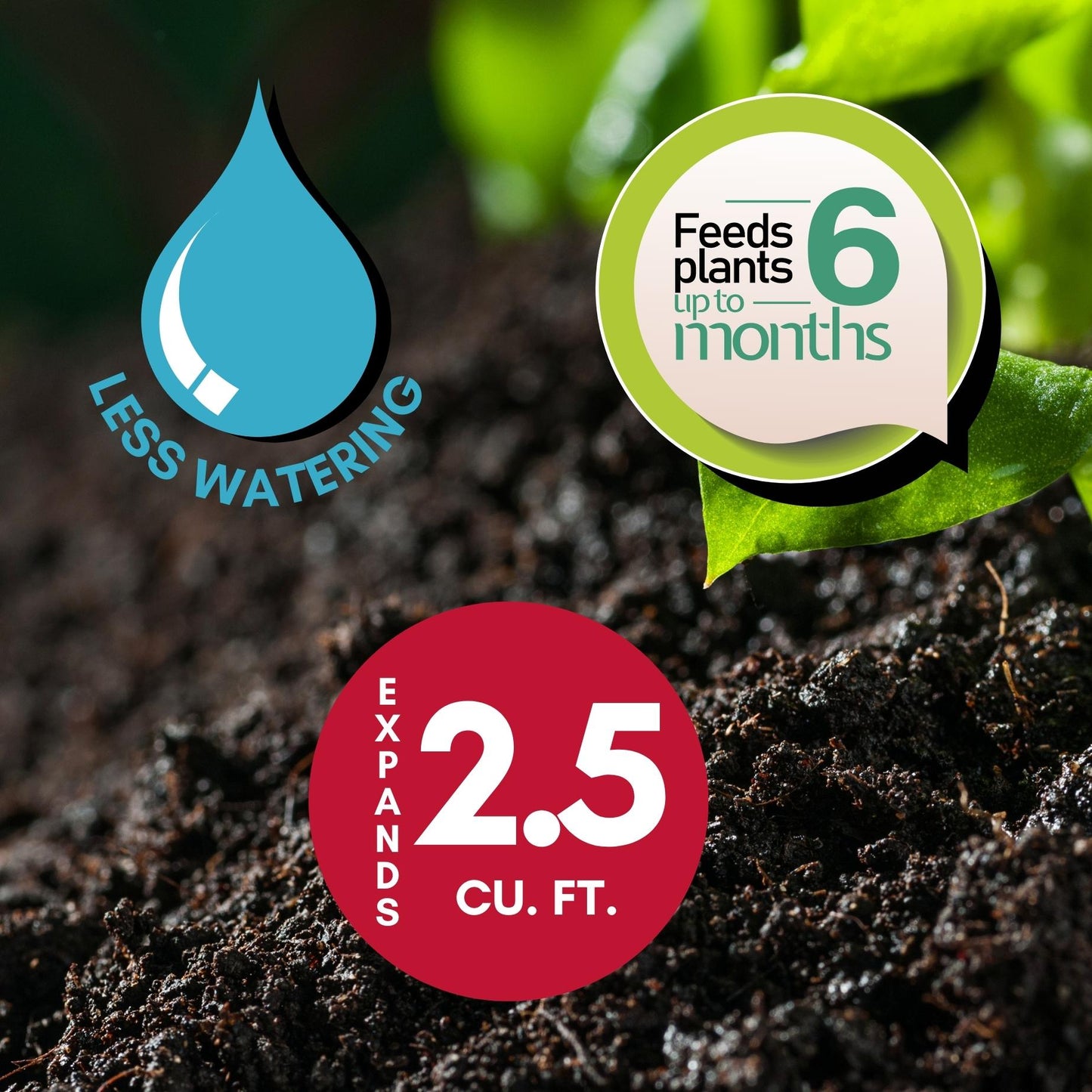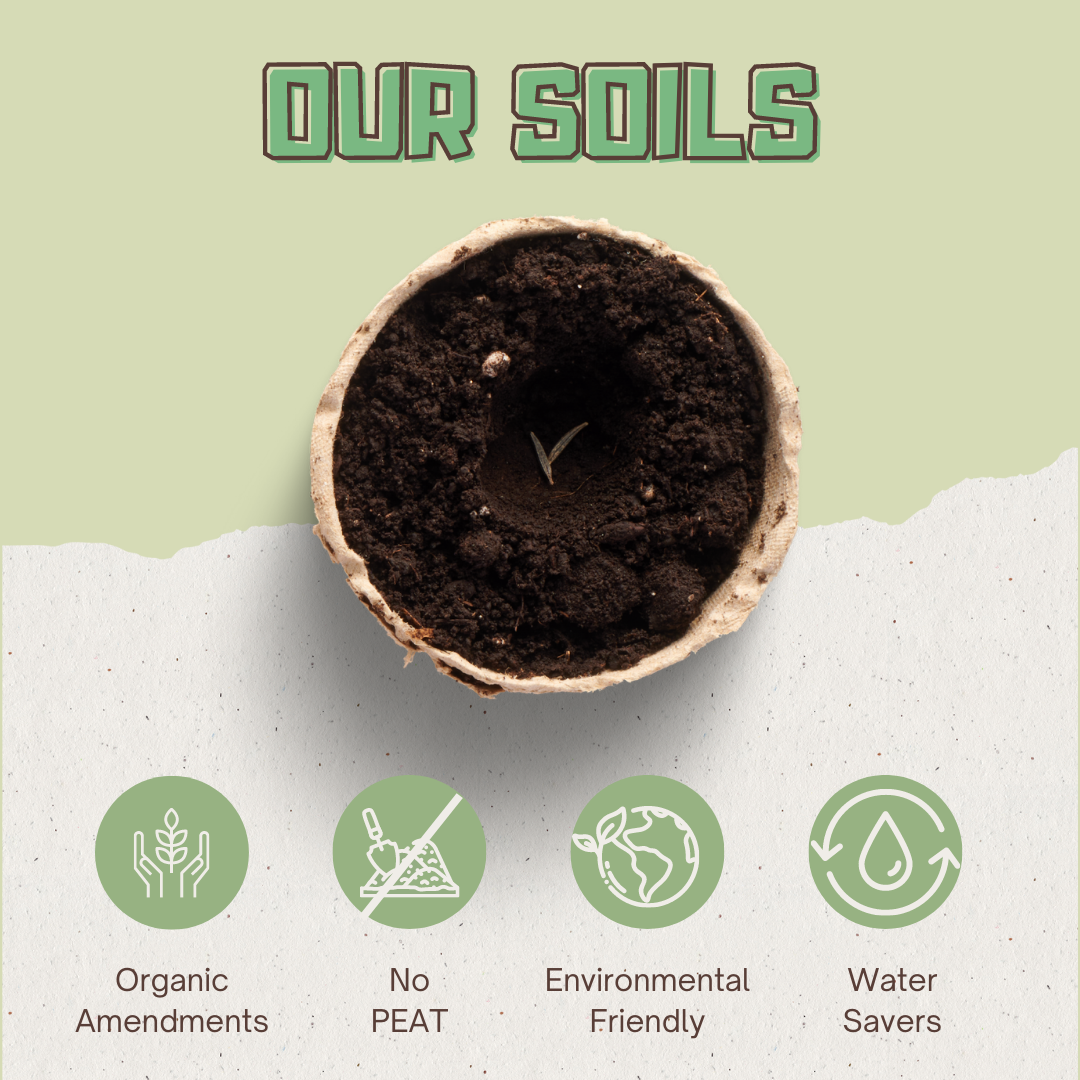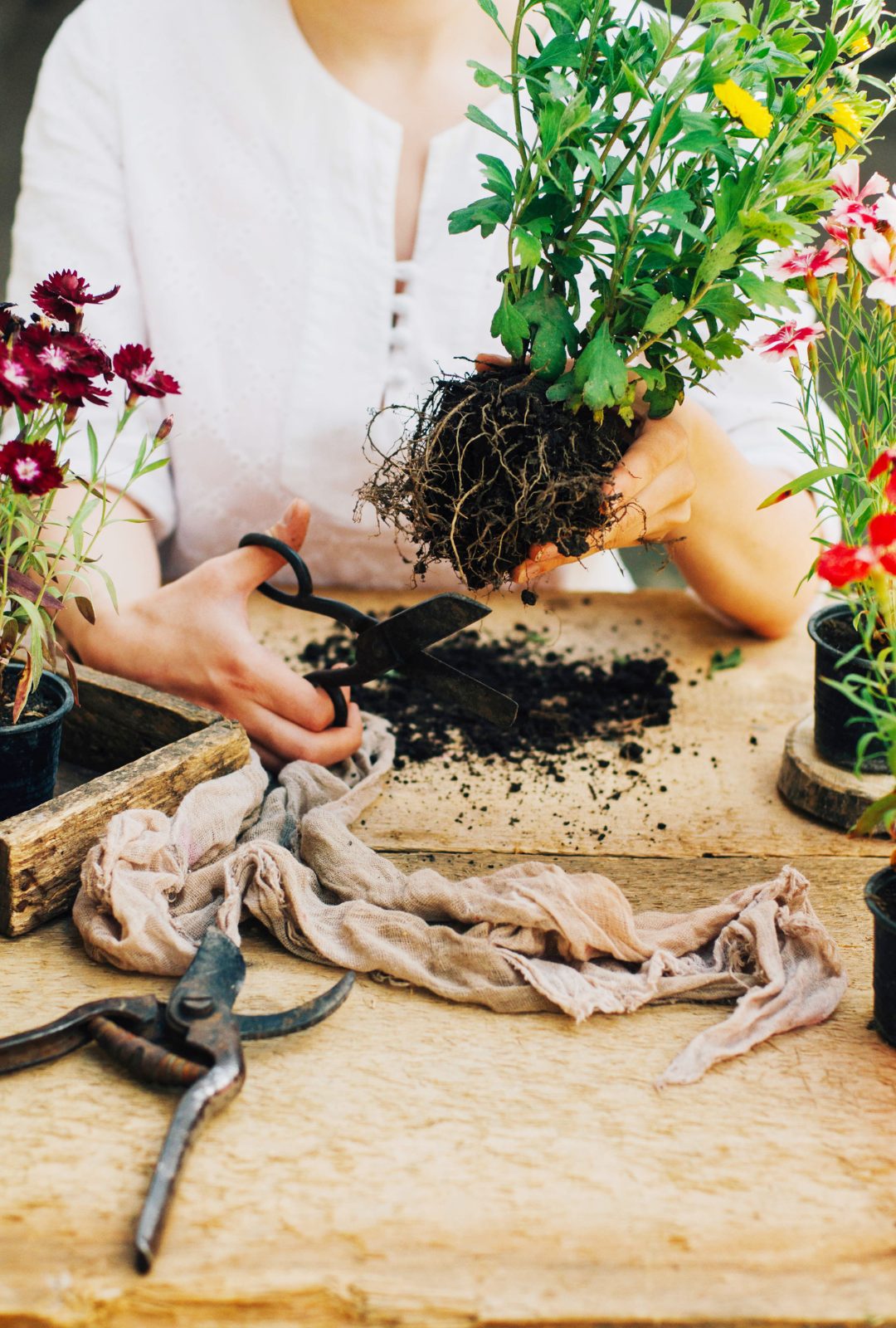 Wonder Soil
is the only environmental friendly dry compressed coco coir mix with added amendments of worm castings, mycorrhizae, kelp, nutrients and more!

Our products have outstanding water retention with dependable drainage and aeration in the root zone. Save up to 50% of water, fertilizer, and seed to help your plants thrive!
Great for GreenStalk!
Two cubes (with some leftover) perfect to fill 5 tier leaf planter.
I have used this product for all my seed starting and I have to say I've gone from failure to 100% success with it. I'm not a pro at gardening but I have been gardening for many years so between this product and the seed companies I use now(super important) I can say this, BUY IT. I am not joking and it is pricey but add it to your gardening budget and you can buy less seed. I used only 1 seed per cell this year to experiment with my seeds and this soil. Only 2 of 60 didnt germinate. There is my 2 cents.
Love this product
Not only do I love it, I recently asked a client to purchase 8 cubes for her home in Park City, which she did and another is about to place an order for 12 cubes! It is very dry in Utah this year...thanks for helping stretch every ounce of water! My transplants have loved their new environment!!
Premium Organic Coco Coir Cube
Amazing
I've had some of the healthiest plants since I've started using Wonder Soil.