Regular price
$ 21.99 USD
Regular price
$ 24.99 USD
Sale price
$ 21.99 USD
Unit price
per
Sale
Sold out
Free Shipping
Experience the power of Brick Plus 3-Pack With Nutrients and unlock the potential of your garden! Our unique blend of quality soil and essential nutrients produces 4 bags of soil after expanded, making sure your plants get the best nutrition they need. Unlock your garden's potential now!
Brick Plus 3 Pack With Nutrients contains dry compressed coco coir mix featuring a unique blend of beneficial amendments, such as worm castings, mycorrhizae, kelp, and added nutrients.
This nutrient-rich soil is ideally suited for all your gardening needs, from seed-starting to microgreens, houseplants, flowers, and more. Pre-mixed and simple to use, Wonder Soil expands 5x after hydrating and delivers superior water retention, aeration, and drainage, saving up to 50% on resources.
Our Brick Plus 3 Pack expands up to 1 cu. ft. (7.5 gallons) after water is added!
One Brick expands up to 2.5 gallons after water is added!
Ingredients

Coco coir, worm castings, mycorrhizae, kelp, and humus.
Instructions

1. Place the brick in a container and slowly add 1/2 gallon of water.

2. While the brick is expanding, remove loose soil and rotate the brick in the water to expand more.

3. After the brick is completely expanded, mix well.

4. Plant and fertilize as needed with more Wonder Soil.
Share
View full details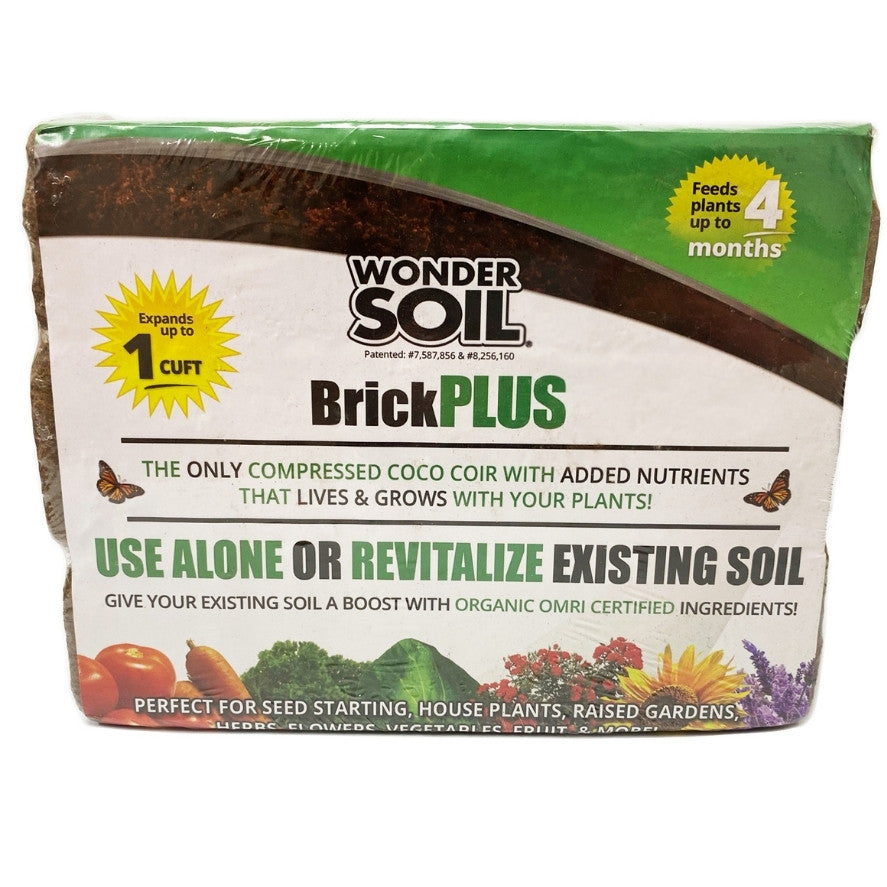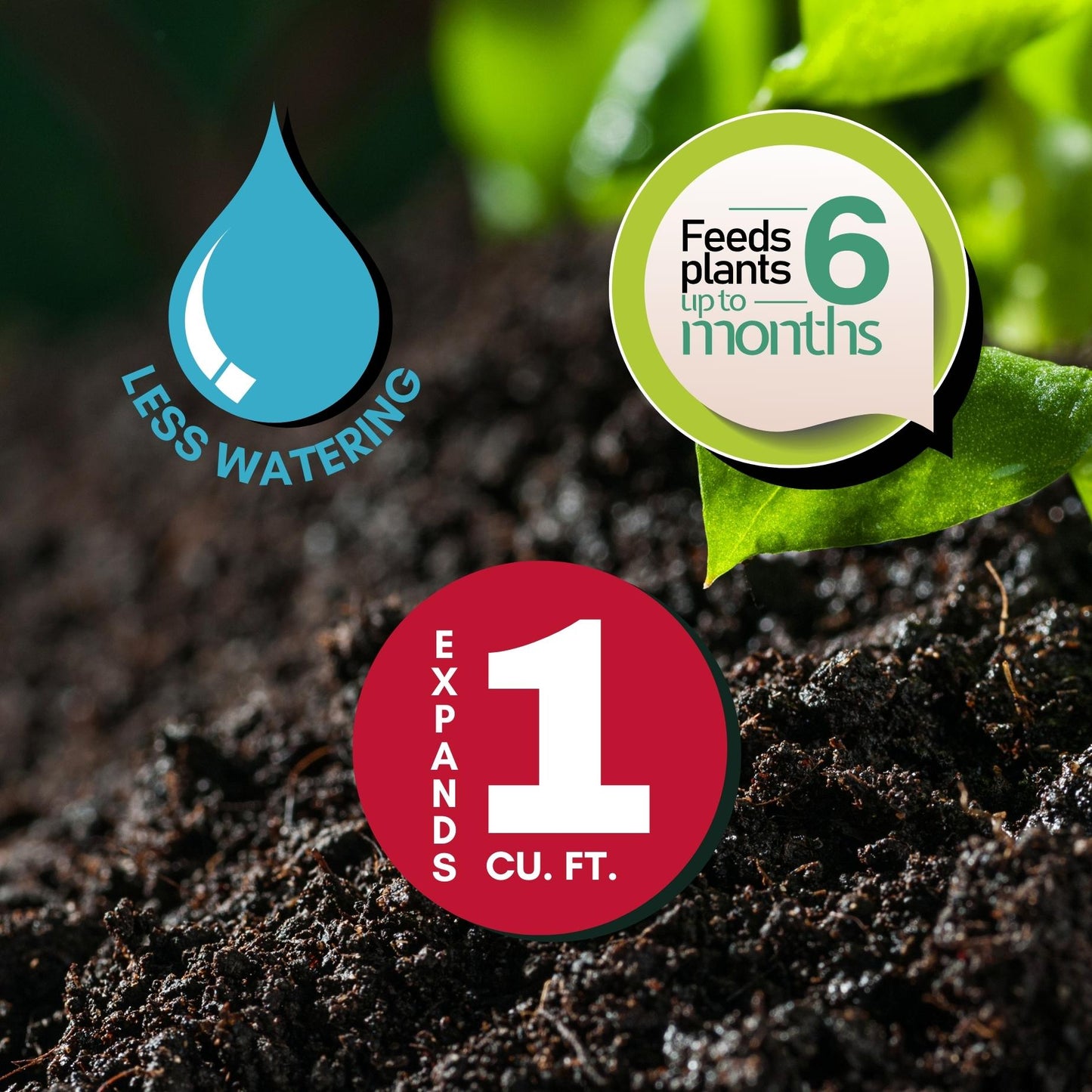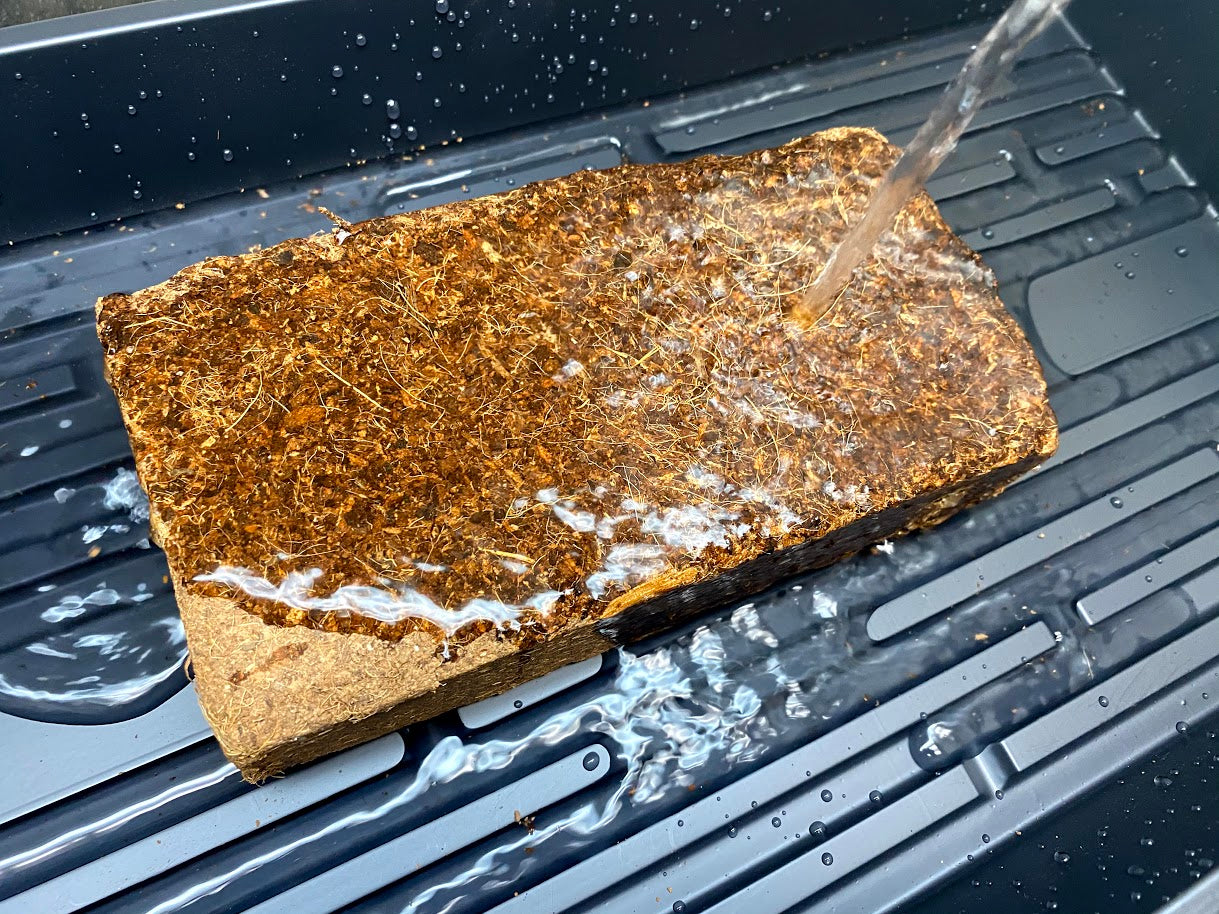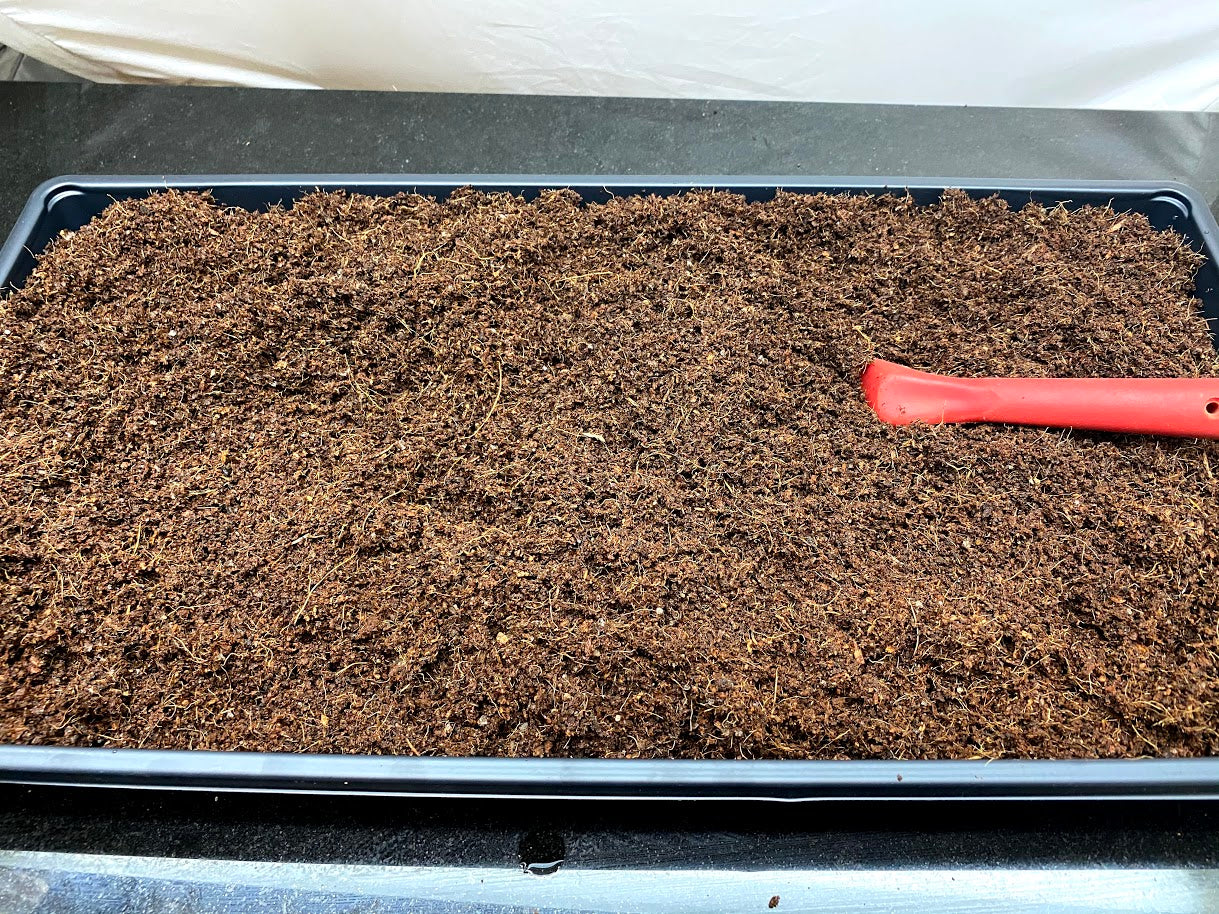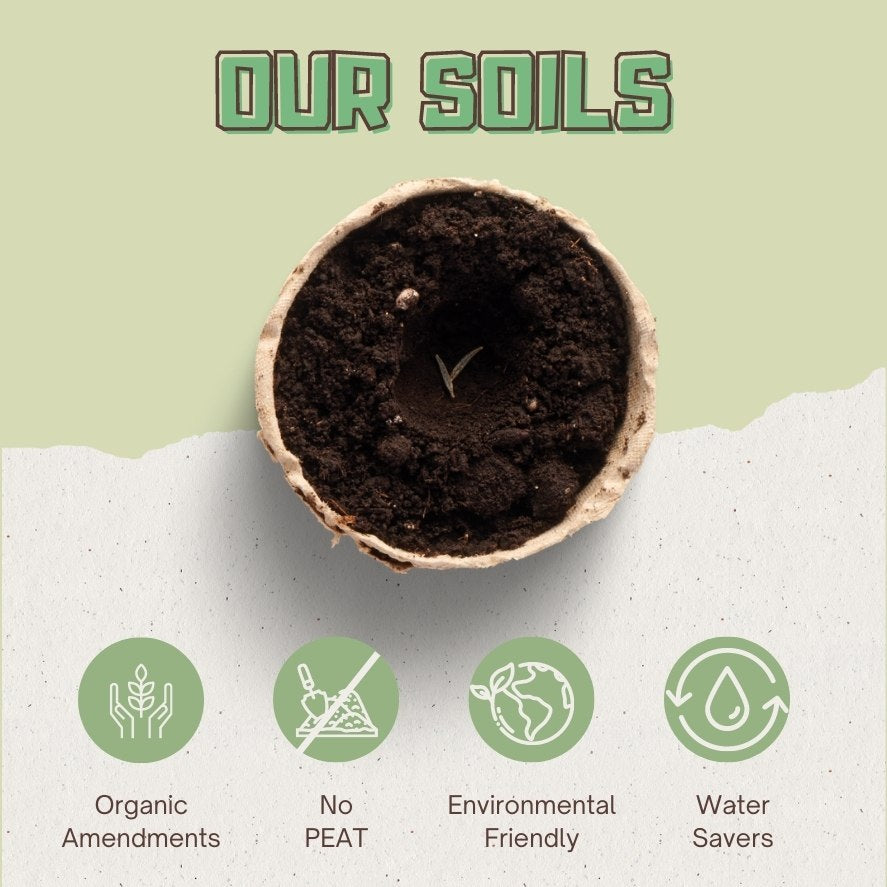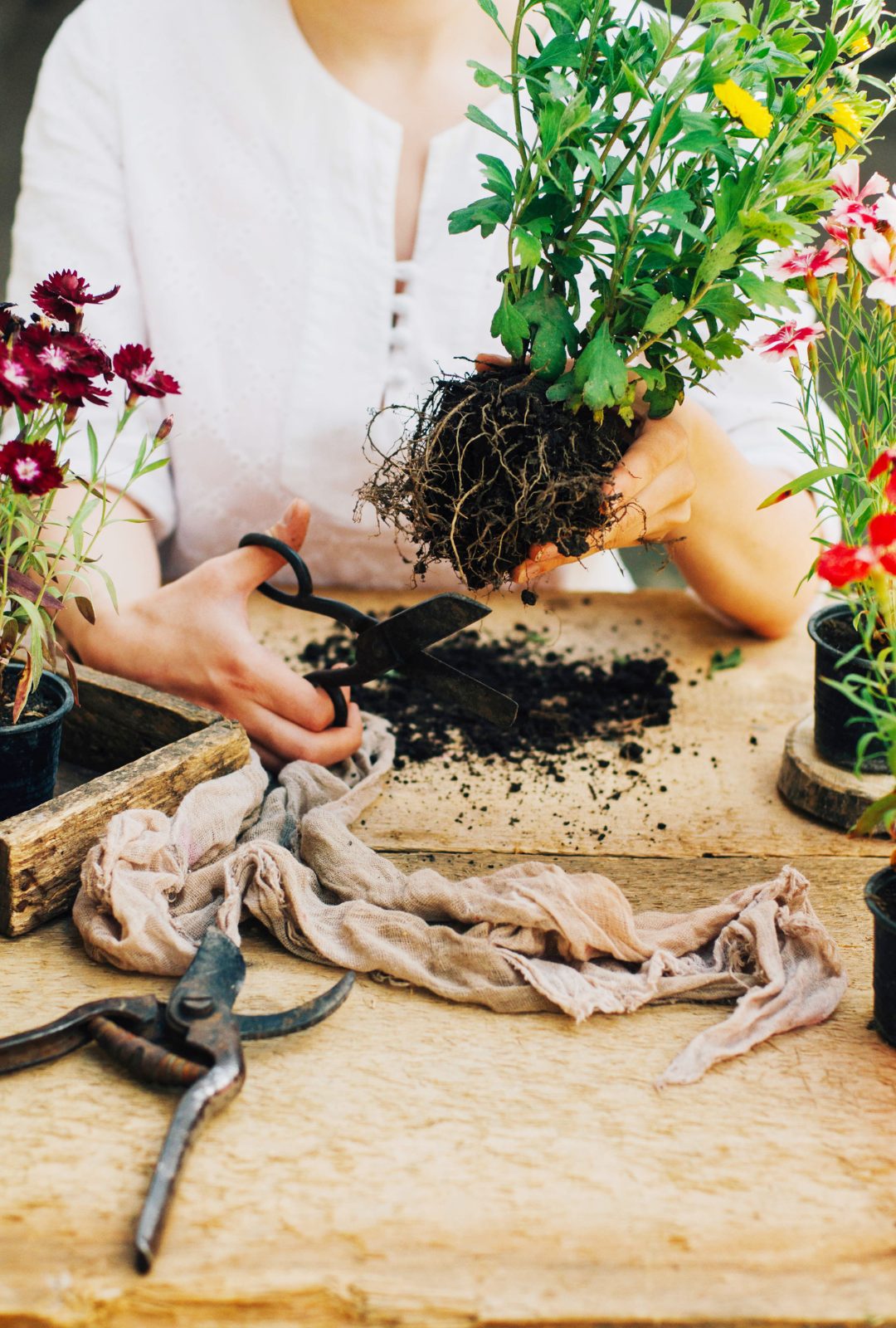 Wonder Soil
is the only environmental friendly dry compressed coco coir mix with added amendments of worm castings, mycorrhizae, kelp, nutrients and more!

Our products have outstanding water retention with dependable drainage and aeration in the root zone. Save up to 50% of water, fertilizer, and seed to help your plants thrive!
The best!
I love this stuff!! I've been using wonder soil for years. It has become almost prohibitlvely expensive over time so I tried another coir product and it was a disaster-took days to hydrate and a lot of work to break up. So I'm back to wonder soil.
Hi Joy!
We are so glad that our products are exceeding your expectations. Wonder Soil is better soil and even better amendments that make you plants happier!
Happy Gardening!
Wonder Soil Family
Lost shipping 1/2 my order so?
Great product!!
Repeat customer will keep coming back my plants love it!!
Hi Anthony!
Thank you for your review! We are so happy our Brick Plus had met all your expectations!
Happy Gardening!
Totally awesome!
So easy to store and use when your ready. Best root ball in container's completely grown out from top to bottom. Try it you won't be disappointed! Totally awesome for real!
Hey Richard!
Pleased to meet your expectations!
Happy Gardening!
Love Wonder Soil
My indoor and outdoor plants alike have benefited from this wonderful soil. Love that these bricks will expand into a large amount of soil. Great customer service too.
Thanks Supraja, we're happy our famous Brick Plus helped your plants!