Regular price
$ 34.99 USD
Regular price
Sale price
$ 34.99 USD
Unit price
per
Sale
Sold out
Free Shipping
According to The Spruce, this is the Best Overall Potting Soil Mix 2023.
Enhance the growth of indoor and outdoor plants to their fullest potential with this organic, premium, nutrient-packed potting soil mix, capable of providing up to 6 months of nourishment. Organic components render your soil incredibly fertile.
Our patented blend of dry compressed coco coir is environmentally-friendly, enriched with nutrient-rich ingredients like worm castings, mycorrhizae and kelp.
3 lb. bag expands up to 3 gallons (12 qt.) after water is added! This mix is designed to give you quality control and yield, helping to optimize your soil's nutrient potential and maximize your garden's growth.
Additionally, it is suitable for cultivating a wide range of plants, such as Microgreens, Houseplants, Flowers, Herbs, Vegetables, Fruits, Wheatgrass, and Cat Grass. It is a single formula designed to nurture and support your indoor and outdoor plants.
Ingredients

Coco coir, worm castings, mycorrhizae, kelp and perlite.
Instructions

1. Slowly add water to expand Wonder Soil! Less water is better! Stir the expanded soil to add in oxygen.

Amount of Wonder Soil you will need for commonly used pots and containers:

4" pot: 1/3 cup
6" pot: 2/3 cup
1 quart: 1 1/4 cups
1 gallon: 5 cups or 1 lb

2. Transfer expanded soil into pots, raised beds, trays, or directly into the ground! Mix with existing soil or sand at a 1:2 ratio.
Share
View full details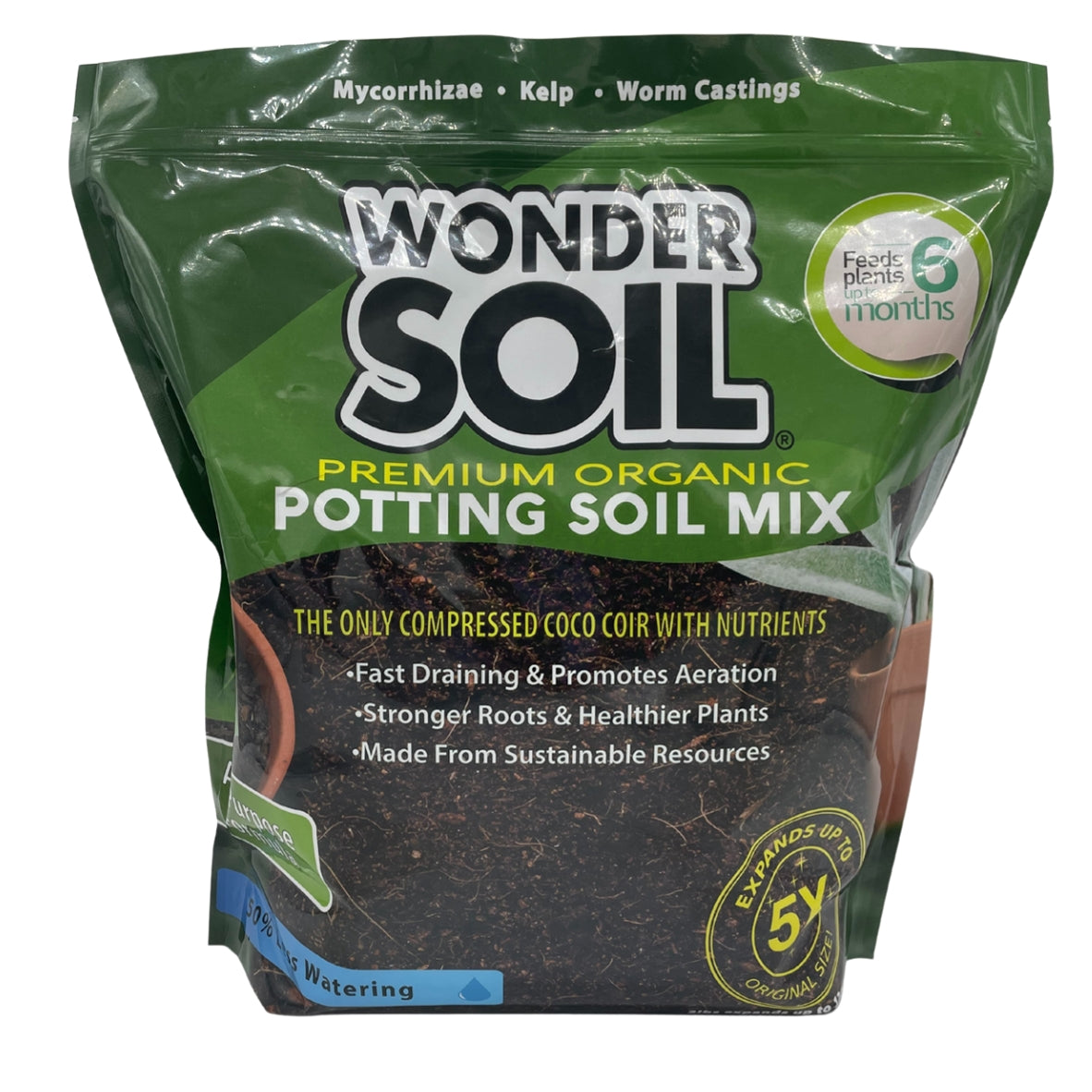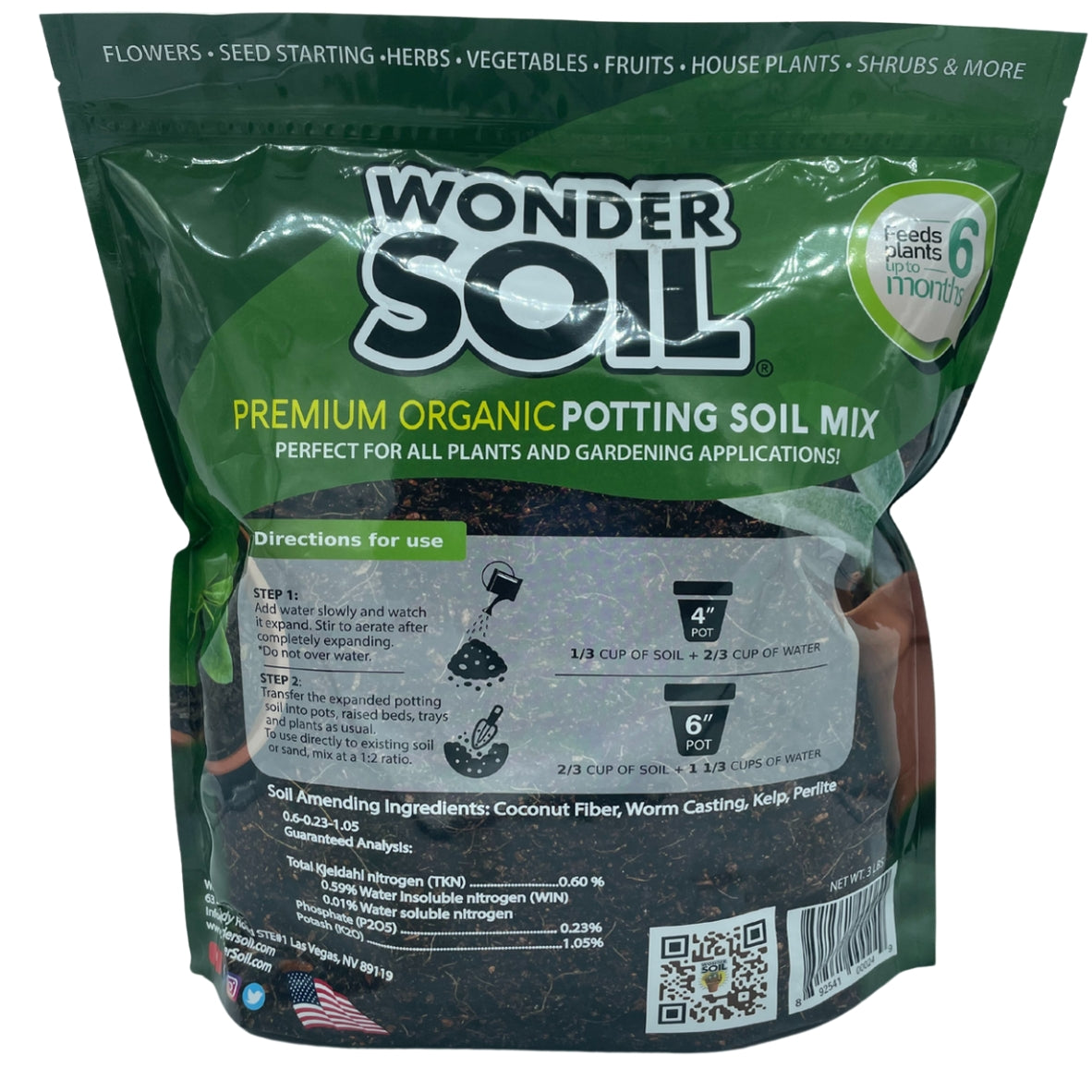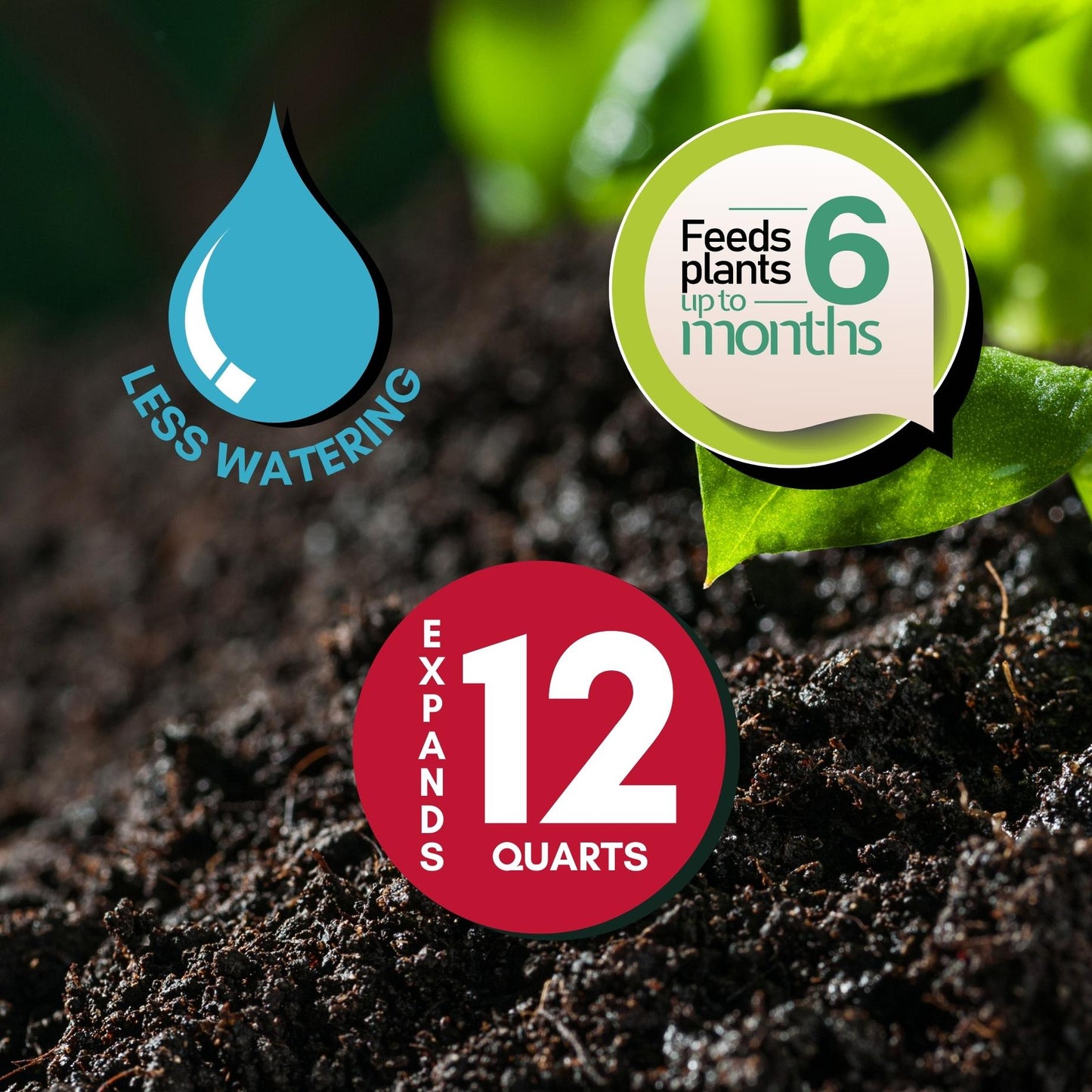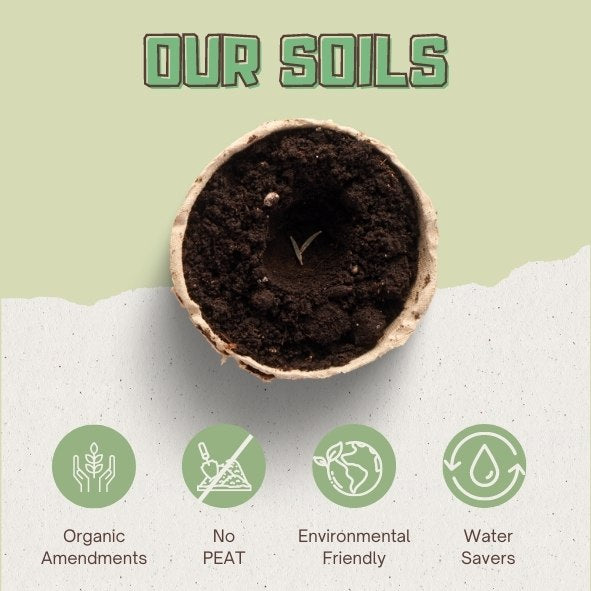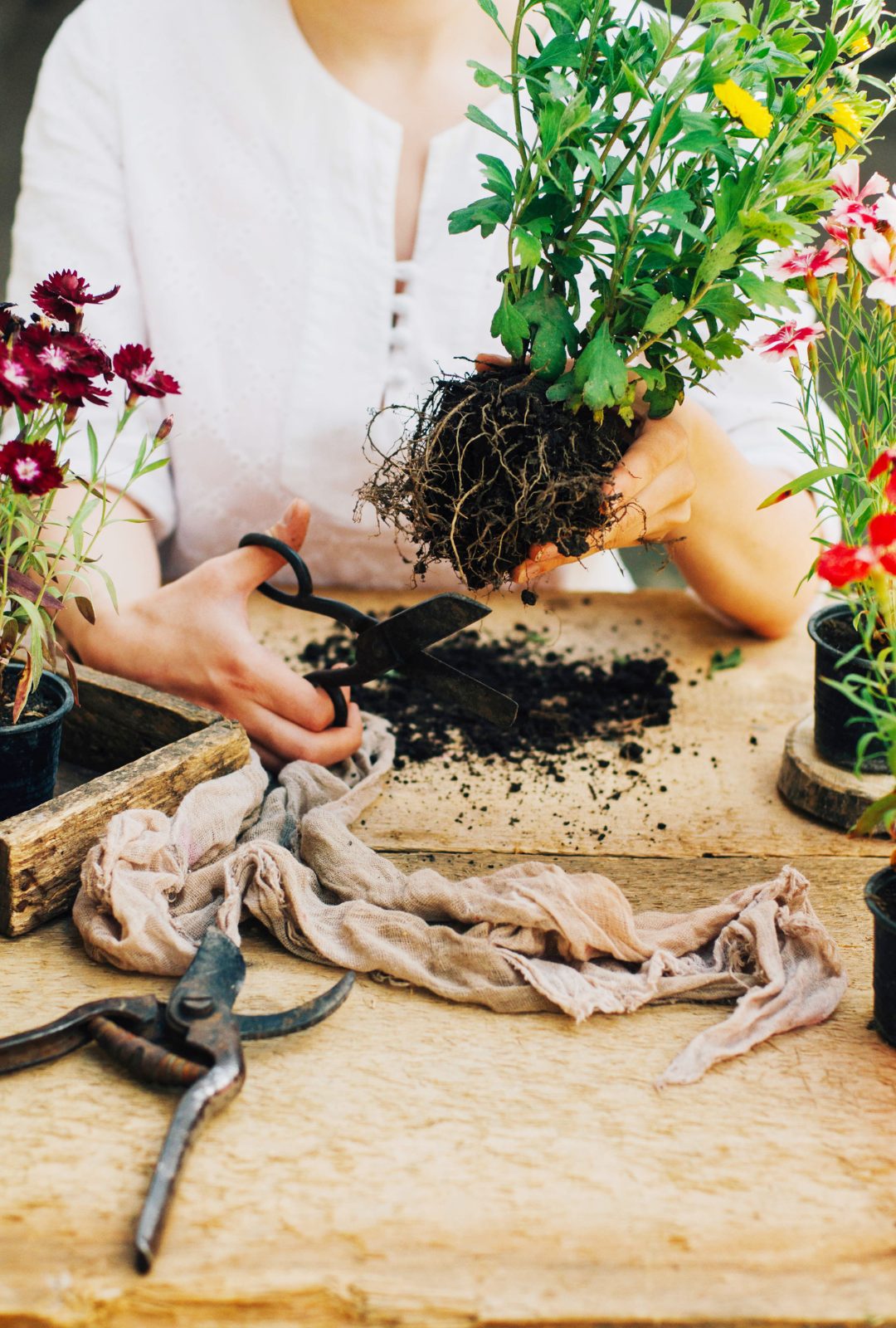 Wonder Soil
is the only environmental friendly dry compressed coco coir mix with added amendments of worm castings, mycorrhizae, kelp, nutrients and more!

Our products have outstanding water retention with dependable drainage and aeration in the root zone. Save up to 50% of water, fertilizer, and seed to help your plants thrive!
Customer
The mix was light in perlite and color compared to similar products plant roots are taking much longer to come thru compared to other coco soils
Hello Debra,
We are so sorry our product did not meet your expectation. Please send an email to info@wondersoil.com and let us help you.
Happy gardening!
Wonder Soil Family
Have not received my item
Hi Kenneth,
We are so sorry! We will be communicating with you.
Happy Gardening!
Best for houseplants
My houseplants have been doing so much better since making the switch to Wondersoil. I will continue to purchase.
Hi Brandy!
Thank you for your review! We are so happy our Premium Potting Soil had met all your expectations!
Happy Gardening!
Wonderful Wonder Soil
I have used this soil for several years and I have never a failed germination.