Regular price
$ 19.99 USD
Regular price
Sale price
$ 19.99 USD
Unit price
per
Sale
Sold out
Calculated at Checkout
Discover the world of microgreens with our Microgreens Indoor Seed Starter kit! Grow nutrient-rich microgreens at home year-round with our reusable sprout house, greenhouse, and specially formulated microgreen soil. Take the guesswork out of growing from seed-to-table with our easy-to-use kit. What will you grow?
This Seed Starter enables you to cultivate a variety of herbs, microgreens, vegetables, and flowers, and its reusable nature means it can be utilized as a greenhouse unlimitedly in 9 days.
Wonder Soil's Indoor Seed Starter - Reusable Sprout House includes 12 Coco Coir Cups, 24 Nutrient Rich Wafers and Microgreen seeds
Select from a wide variety of seeds, including Mustard, Parsley, Basil, Kale, Fennel, Arugula, Cilantro, Dill, Watermelon, and Cucumber.
Included pre-mixed, simply hydrate to observe Wonder Soil expanding up to 500%!
Ingredients

Coco coir, worm castings, mycorrhizae and kelp.
Instructions

1. Slowly add water to each wafer and mix well.

2. Sprinkle microgreen seeds on soil then spray with water.

3. Closed domed side and keep in dark place for 4 days. Mist daily.

4. Enjoy microgreens after 7-9 days of growth or transplant into the garden.
Share
View full details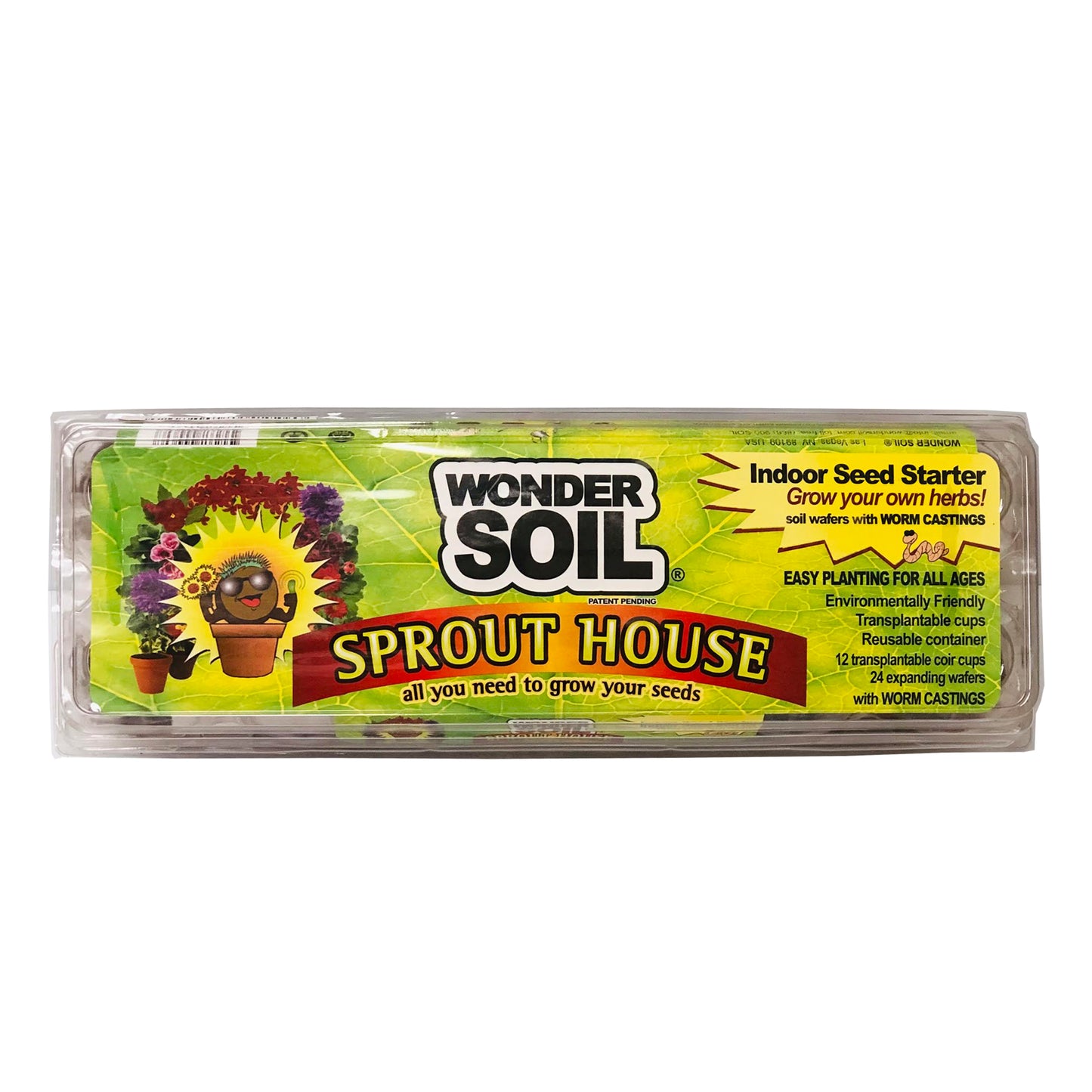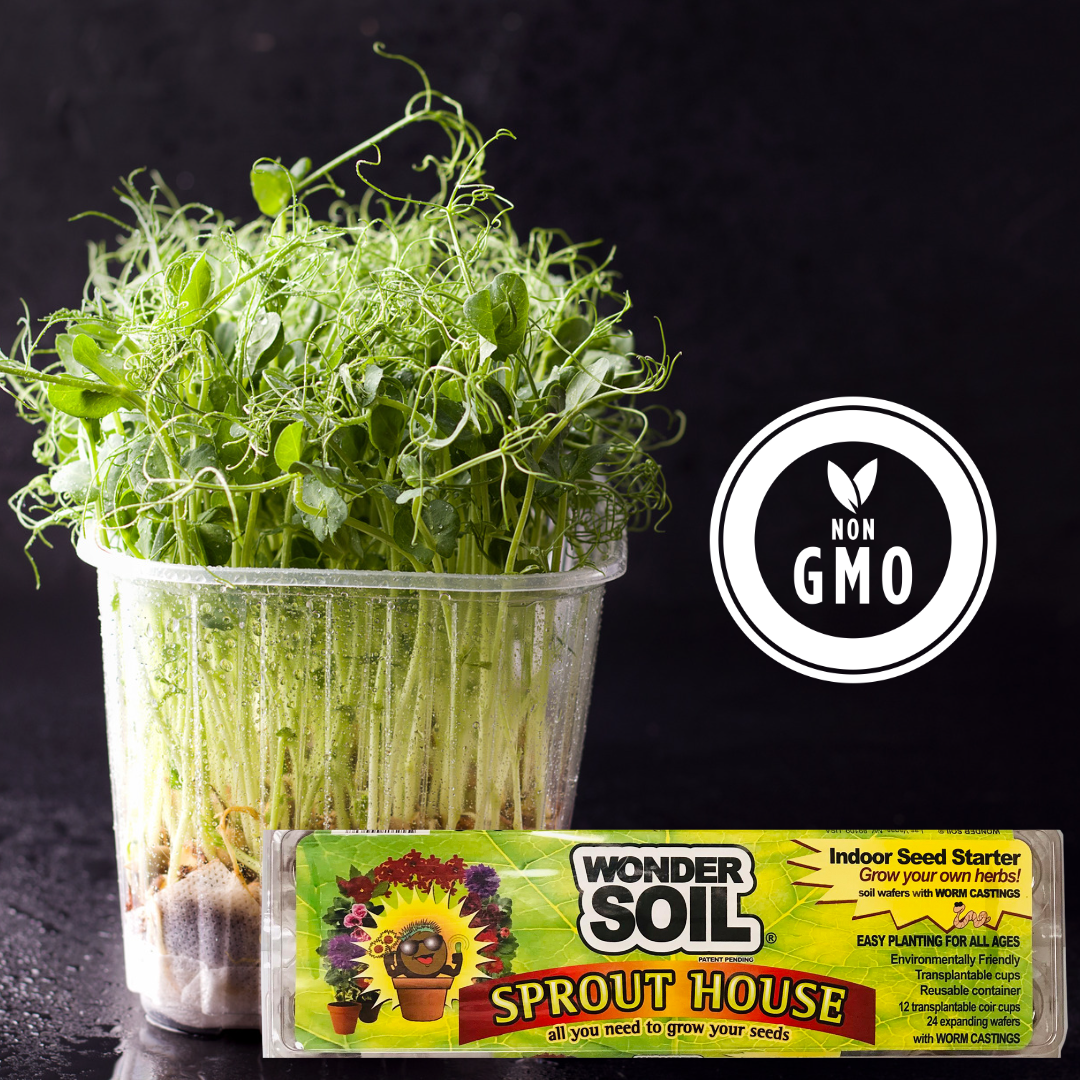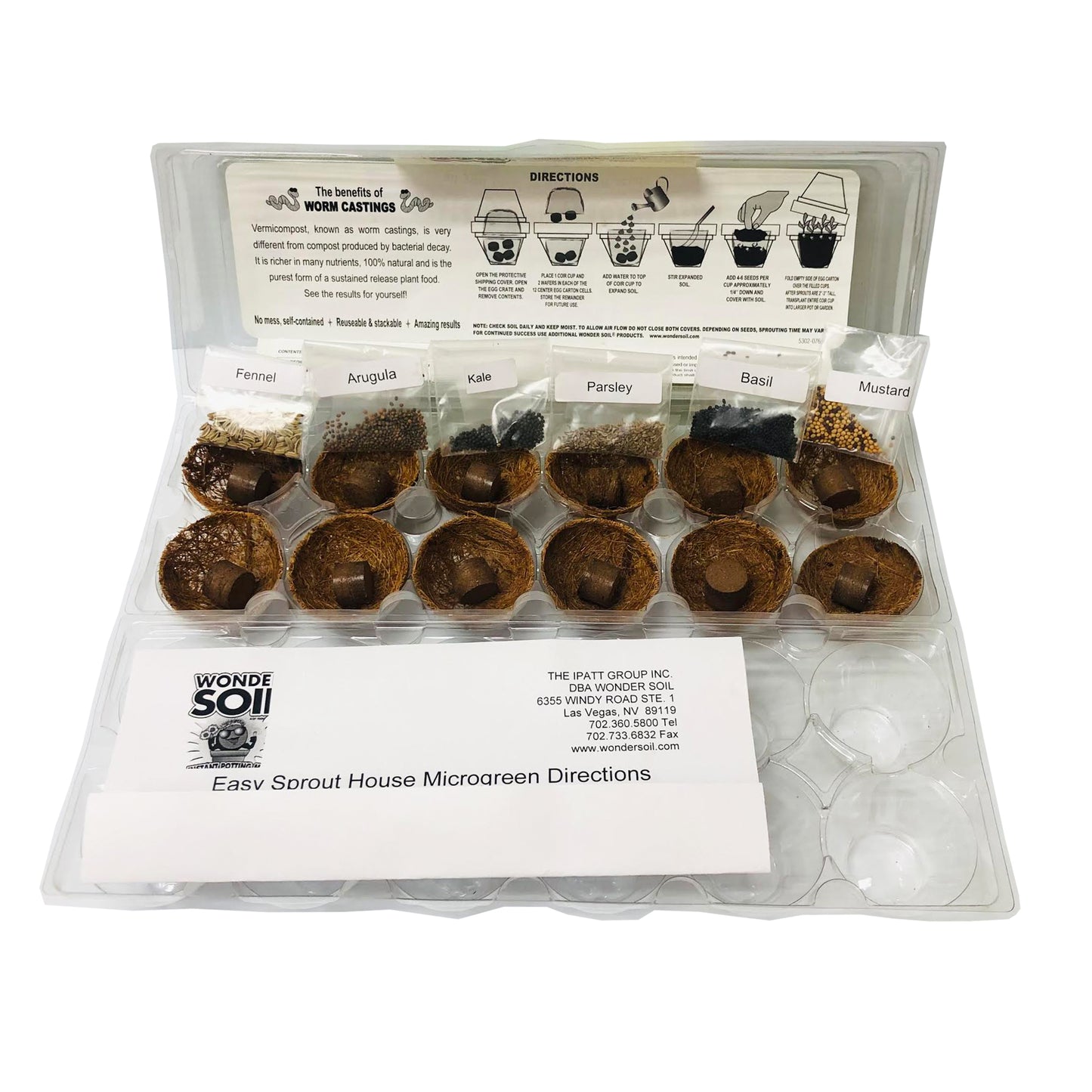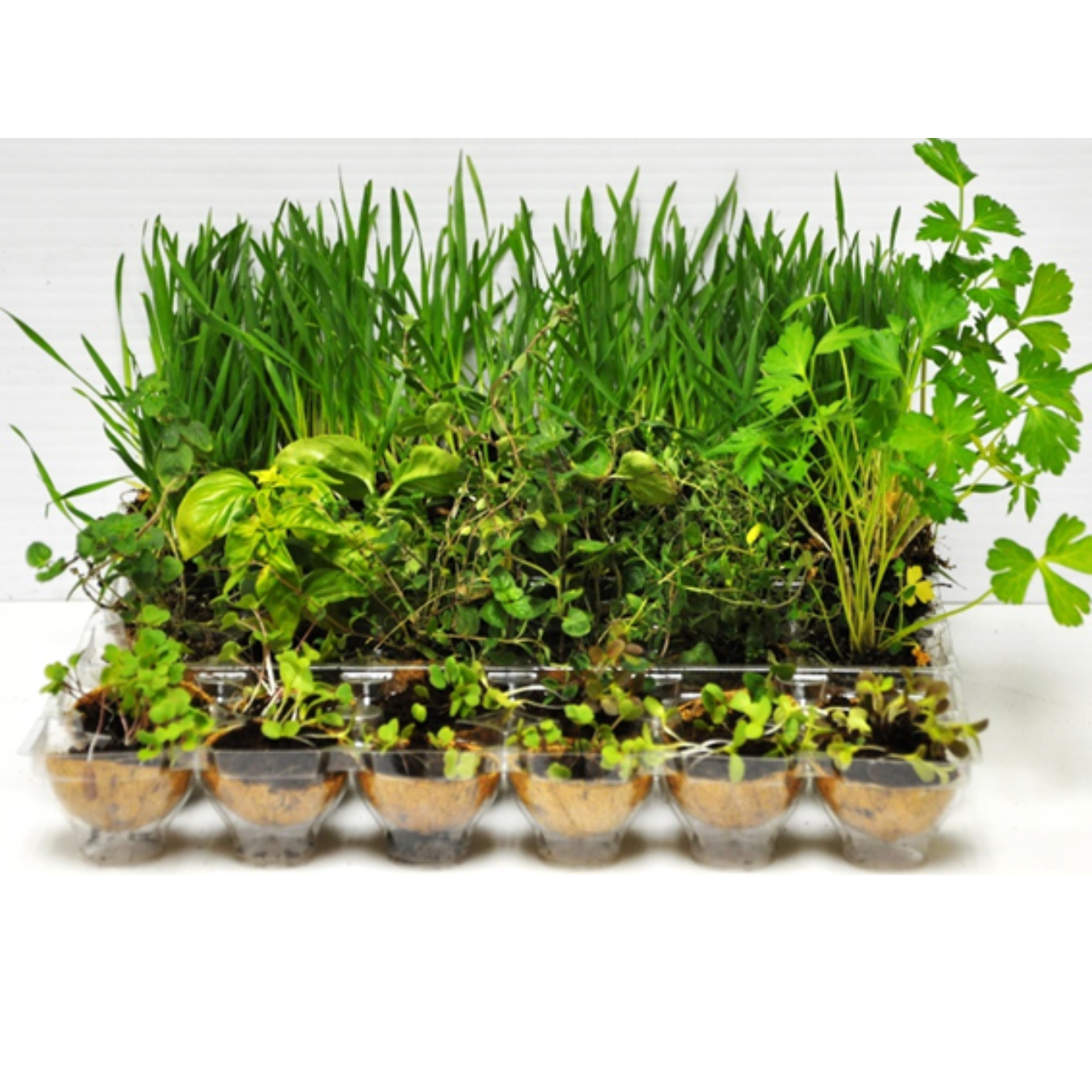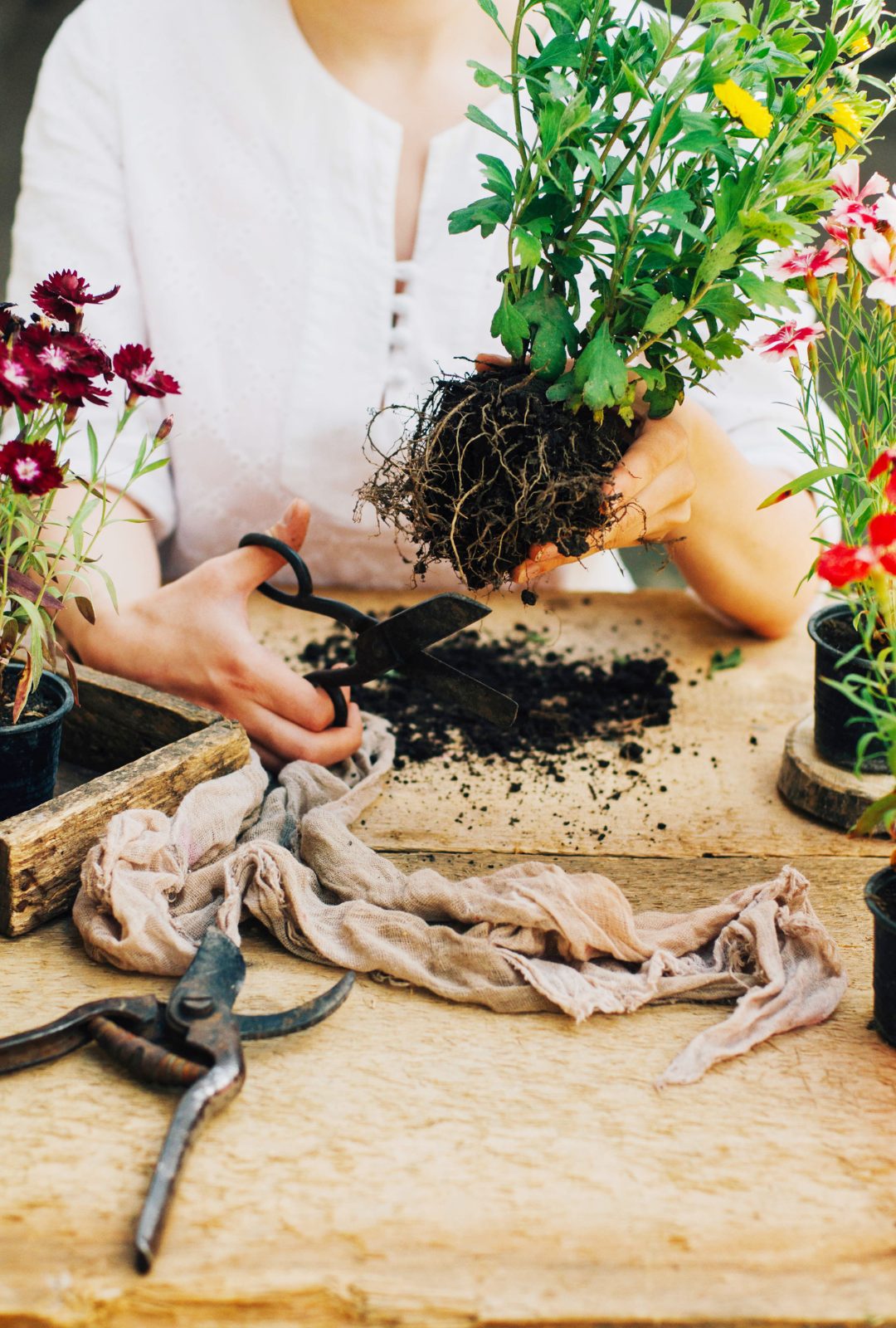 Wonder Soil
is the only environmental friendly dry compressed coco coir mix with added amendments of worm castings, mycorrhizae, kelp, nutrients and more!

Our products have outstanding water retention with dependable drainage and aeration in the root zone. Save up to 50% of water, fertilizer, and seed to help your plants thrive!