Regular price
$ 79.99 USD
Regular price
$ 91.98 USD
Sale price
$ 79.99 USD
Unit price
per
Sale
Sold out
Calculated at Checkout
Say goodbye to pesky gophers with our Tunnel Fill!
Simply add water to Tunnel Fill tube and watch it expand, deterring rodents from returning to your property! Tunnel FILL  seals the holes with natural ingredients and no special license required - it's biodegradable, non-toxic and safe for your family and pets! Gain peace of mind, with the Tunnel Fill and Tunnel Plug Combo.
Tunnel Fill is designed to effectively prevent landscape or yard damage caused by burrowing rodents. When applied, Tunnel Fill rapidly expands and forms a sticky mixture like applesauce, that is further reinforced by the Tunnel Plug. Natural spices used in the formulation repel rodents, making sure they stay away from treated areas.
One Tunnel Fill bag fills up to 200 ln ft of Gopher Tunnels after water is added!
Tunnel Fill can be used with any burrow including gophers, moles, squirrels, ground hogs, woodchucks, voles, skunks, badgers, rabbits, and more! 
Seal all gopher entrace/exit systems with a Wonder Soil Tunnel Plug! 
Learn more here
Ingredients

Coco coir, natural spices and potassium polyacrylate polymers.
Instructions

How to use Tunnel Fill:
Find the rodent's burrow and pour a handful of Tunnel Fill wafers down the hole. Use your hose to flush water down starting on high pressure for one minute then medium pressure for two minutes. Go to the other end of the tunnel and repeat. Tunnel Fill will expand to completely fill a tunnel as it absorbs the water. Please wait after you add water for the product to fully expand!

1. Place the wafer on the entrance hole or in a container.
2. Slowly add water and mix well.
3. Plant directly on top of the tunnel plug!
Share
View full details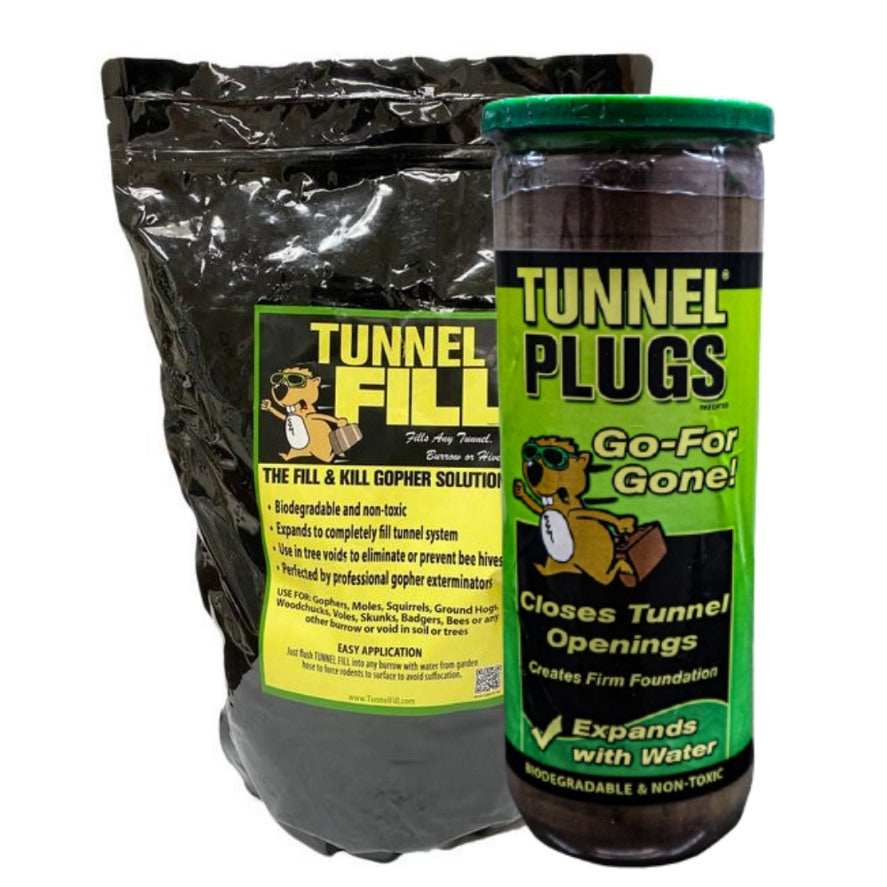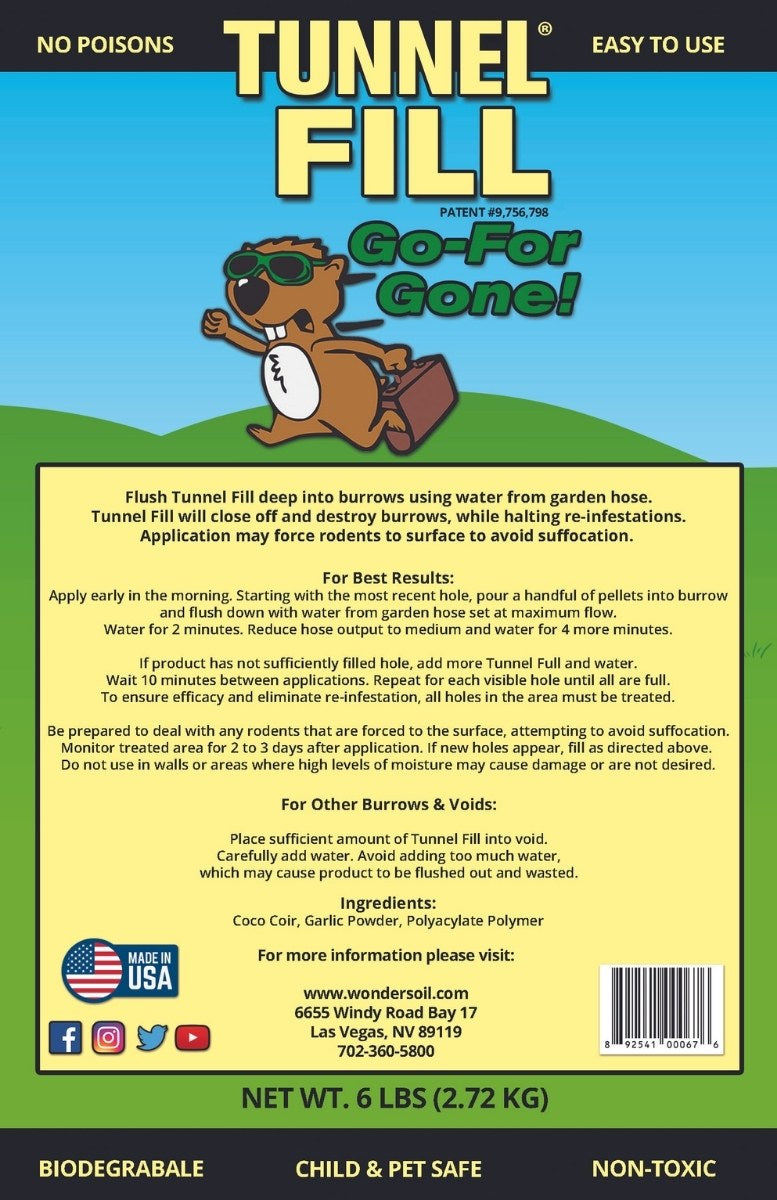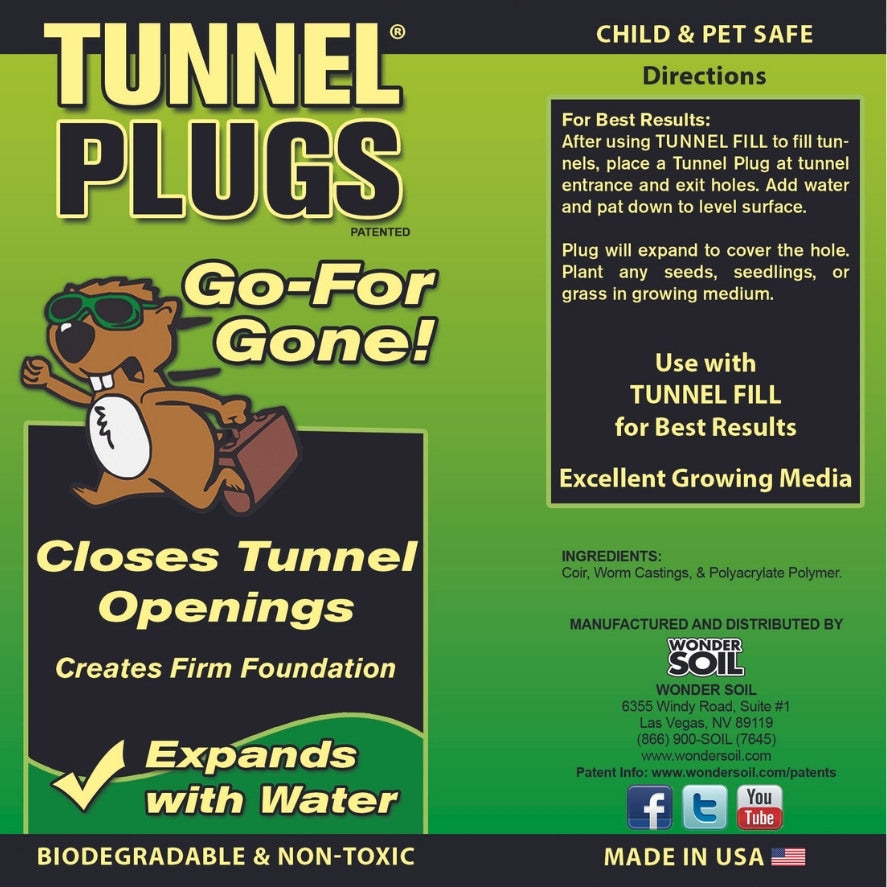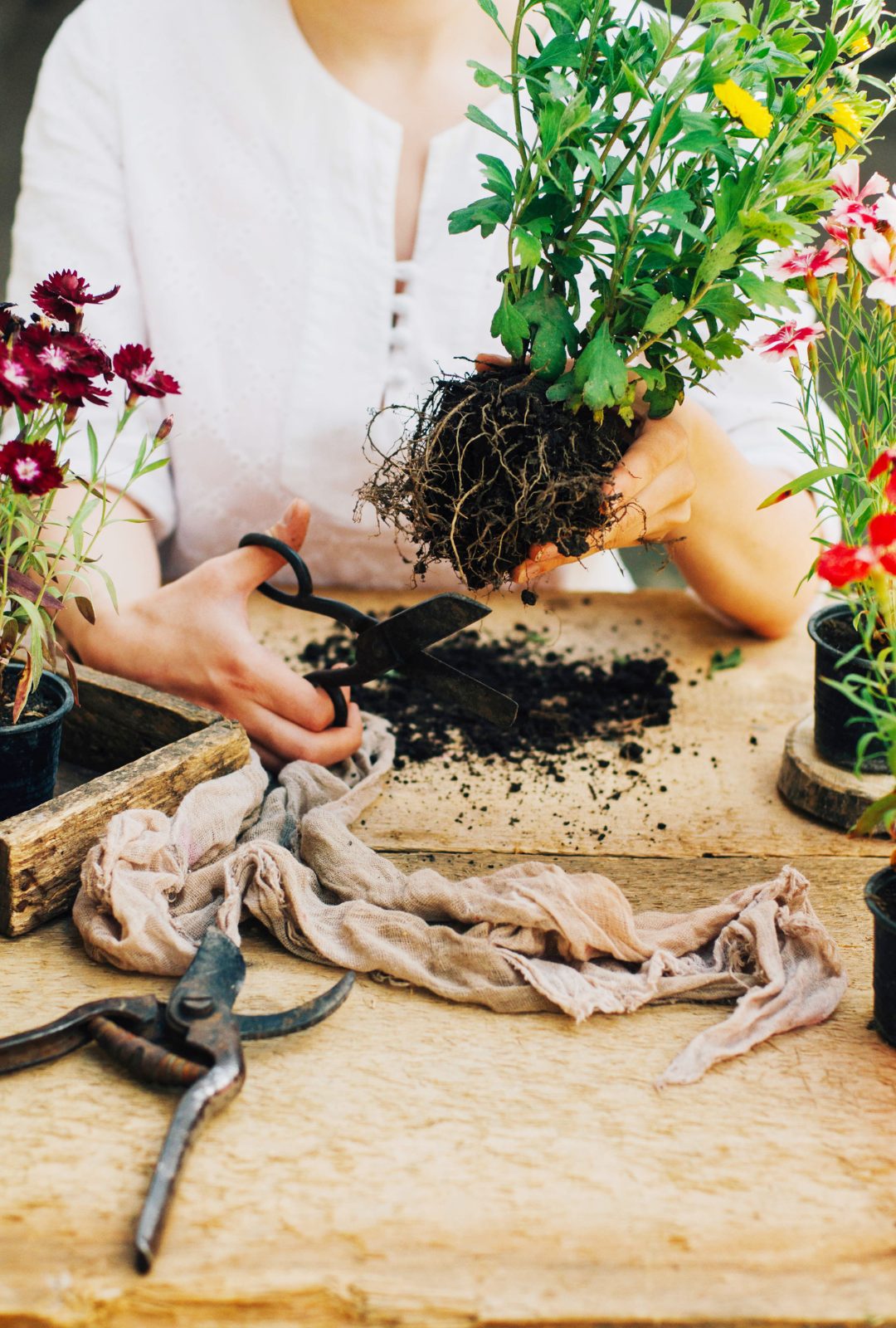 Wonder Soil
is the only environmental friendly dry compressed coco coir mix with added amendments of worm castings, mycorrhizae, kelp, nutrients and more!

Our products have outstanding water retention with dependable drainage and aeration in the root zone. Save up to 50% of water, fertilizer, and seed to help your plants thrive!
Doesn't work as stated
Definitely do not purchase this. Does not work as stated. Caused more issues than anything else. This product is beyond disappointing.
It works
Have really bad gophers. I started and did daily applications to the new holes
Adter a couple weeks mounds were less. I keep moving to to the new tunels/holes Great product !!!
Hello Nicolaides!
Thanks for your loyalty! We are so happy that Tunnel Fill is exceeding your expectations and you are taking control of your lawn again!
Happy Gardening!
Wonder Soil Family
Hi Daniel!
Thank you for your review! We are so happy Tunnel Fill had met all your expectations!
Happy Gardening!
Wonder soil Family
Hello Louise,
We are so sorry our product did not meet your expectation. Please send an email to info@wondersoil.com and let us know what happened.
Happy gardening!
Wonder Soil Family
Great
Worked good need more than a handful to fill holes.
Hello Mathew,
Thanks for your review! Please check out Tunnel Fill Bag 6 lb. for bigger tunnel systems (200 ln ft). Our Tunnel Fill tubes only fill up to 50 ln ft of gophers.
Happy Gardening!
Wonder Soil Family